Fast, Friendly, Affordable Service!
Mr. Fix It Appliance Repair is your source for quality appliance repairs in Garland and the surrounding areas. Specializing in Samsung and LG washer repair, we have the experience and knowledge to offer some of the best appliance repairs available. For precise, effective oven repair, refrigerator repair, dryer repair, and more, we're the name you can trust.
Are broken or malfunctioning appliances making it harder for you to run your household? If so, then you need appliance repair services from Mr. Fix It Appliance Repair. Whether you're dealing with a leaky dishwasher, a refrigerator that cycles on and off too frequently, or a washing machine that won't turn on, we're the appliance repair pros who can help. We can offer professional refrigerator repair, oven repair, washing machine repair, and more for residential home appliances. Don't let a faulty appliance ruin your daily routine. Call the pros at Mr. Fix It Appliance Repair today to schedule an appointment for appliance repairs!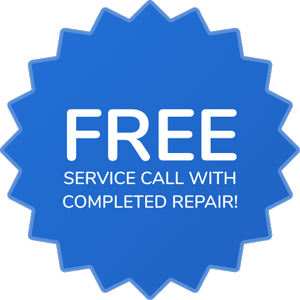 When you want a quality job done right the first time, our appliance repair pros are your answer. Offering fast appliance repair service and high-quality workmanship, Mr. Fix It Appliance Repair is the resource you can depend on for repairs that will have your home functioning smoothly in no time. No longer will you have to put up with the stress that comes from a stack of dirty dishes and piles of dirty laundry. Our professional repair team has your needs covered and will work hard to get your appliances back to their peak condition.
Located in Rowlett, TX, Mr. Fix It Appliance Repair offers professional appliances repairs to homeowners in many of the surrounding areas. In addition to serving residents in Rowlett, we also offer our washing machine repair, refrigerator repair, and oven repair services to those in Plano, Garland, Richardson, Mesquite, Sachse, Rockwall, Wylie, Murphy, and Dallas. If your home is located in our service area, our experts are your solution for ending your appliance malfunctions once and for all.
When securing appliance repair services, you'll want to know that the craftsmanship you're receiving is of good quality. If you choose an amateur repair company to handle your home appliance issues, you could end up with quick fixes that won't really get to the root of the problem. That will just end up costing you more money later, so it's something you need to avoid! At Mr. Fix It Appliance Repair, we stand behind all of our repairs by offering a 90-day parts and labor warranty. That means you can trust us to make appliances repairs that will truly stand the test of time. Don't leave something as important as appliances repairs to an amateur. Instead, call on the experienced professionals at Mr. Fix It Appliance Repair.
We greatly value fantastic customer service, and we're ready to do our part to help you keep your home in great shape by offering you some of the best appliance repair service available!
For your safety and peace of mind, Mr. Fix It Appliance Repair is fully licensed and insured. 
Coupons & Savings
Mr. Fix It Appliance Repair
Free service call with any completed repair.
A completed repair is defined as any repair requiring new parts to be installed. Does not apply to a service call.
(214) 937-4958