If your home dishwasher stops working, you may find yourself faced with a pile of dirty dishes that will take you hours to get through. Instead of spending all that time working through those dishes by hand, contact a dishwasher repair pro right away. Mr. Fix It Appliance Repair is here to offer expert dishwasher repairs for homeowners in Garland and the surrounding areas. If you don't want to waste your free time chained to the sink after every meal, contact us today. We're here to help you restore your dishwasher to working order in no time, which will allow you to spend less time at the sink and more quality time doing things you actually enjoy!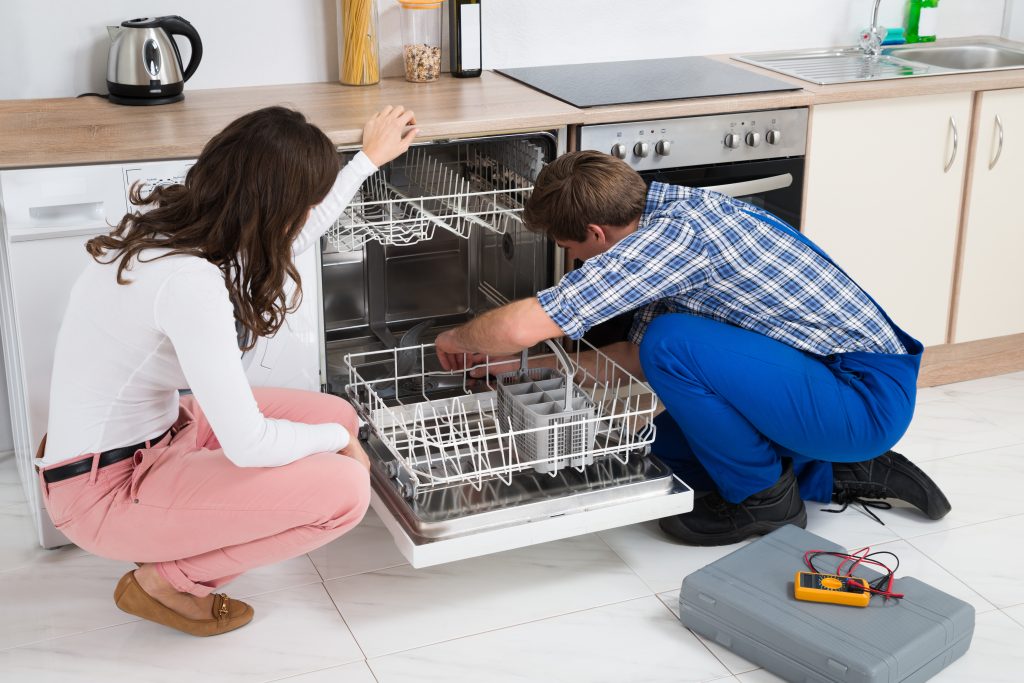 Dishwasher problems are best attended to when they first present themselves, as waiting to handle these issues could mean that the malfunction worsens to the point where it can't be fixed—and you have to purchase a replacement. When something goes wrong with your dishwasher, you should contact the dishwasher repair professionals at Mr. Fix It Appliance Repair. You can count on us for dishwashers repair when your unit is experiencing any of the following problems:
Not filling
Not draining
Leaking
Not turning on
Leaving dishes dirty
Making strange noises
Door not closing
And more!
We even provide dishwasher rack repairs.
From problems with heating elements to door switches, we have your needs covered. No matter what type of performance issue you're dealing with, our licensed and insured dishwasher repair professionals can help. We can handle service on most major brands, including Bosch dishwasher repair, GE dishwasher repair, and Maytag dishwasher repair. You can depend on us for expert dishwasher rack repair and more!
At Mr. Fix It Appliance Repair, we stand behind all of our repairs. When you hire us for dishwashers repair, you can count on fixes that will last, not just a flimsy make-do solution. We offer 90-day parts and labor warranties for all dishwasher repairs, so you can rest assured that you're getting top-notch solutions for your unit. When your dishwasher starts acting up, give yourself a rest from dishpan hands and call on us. For quality dishwasher repair in Garland and beyond, Mr. Fix It Appliance Repair is the company to call.